The week of a South Asian wedding is one that is filled with so much emotion, family and celebration. The Sangeet ceremony is a fairly lighthearted event full of song and dance – a true celebrating of the two families coming together. Performances are presented by close family members and friends.
Neha and Satish's Sangeet was held at Le Living Room, where event coordinator extraordinaire Girish Bansal (Shaadi-MC) transformed the room located in an industrial park to a chic and elegant hall. Here are some of the images: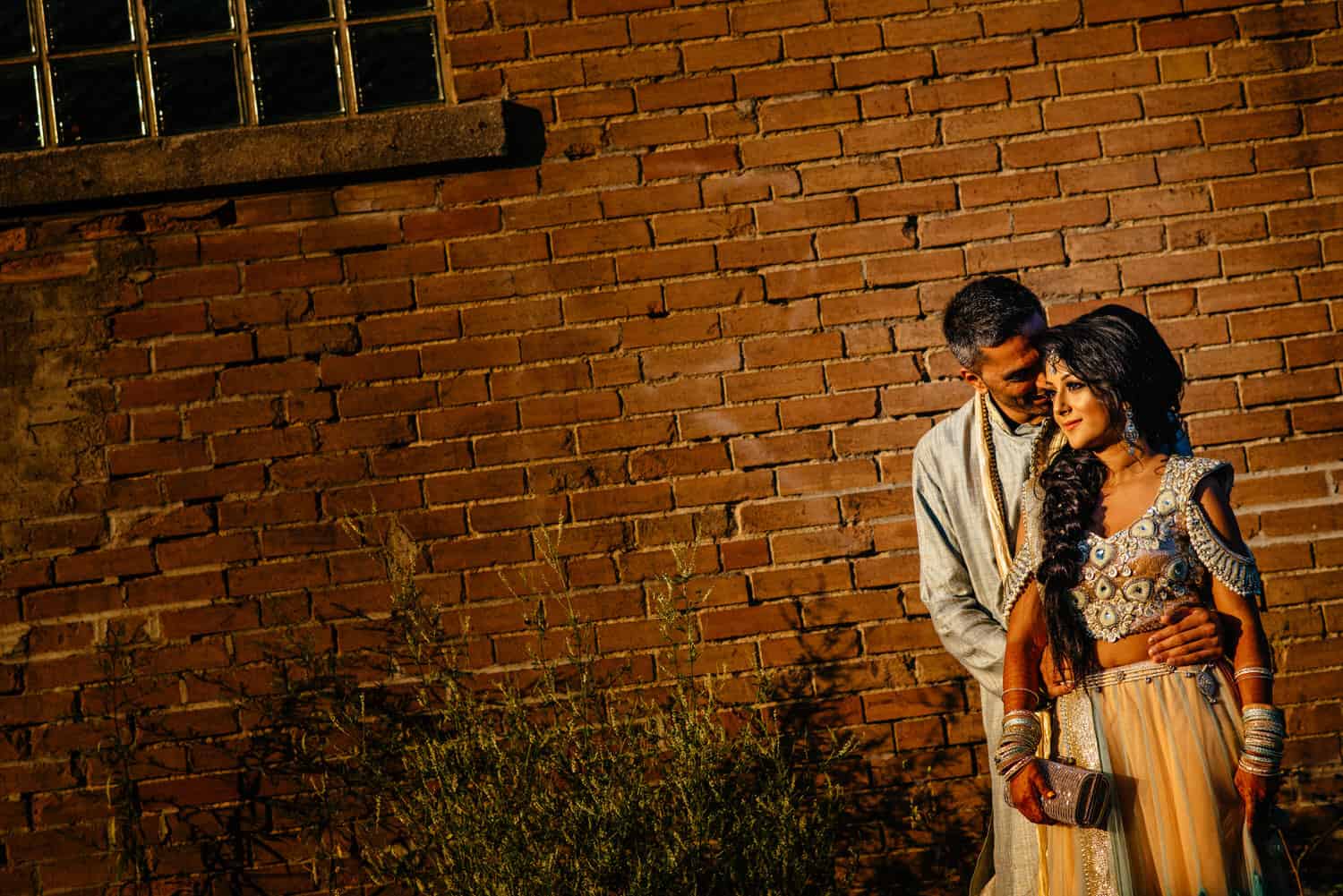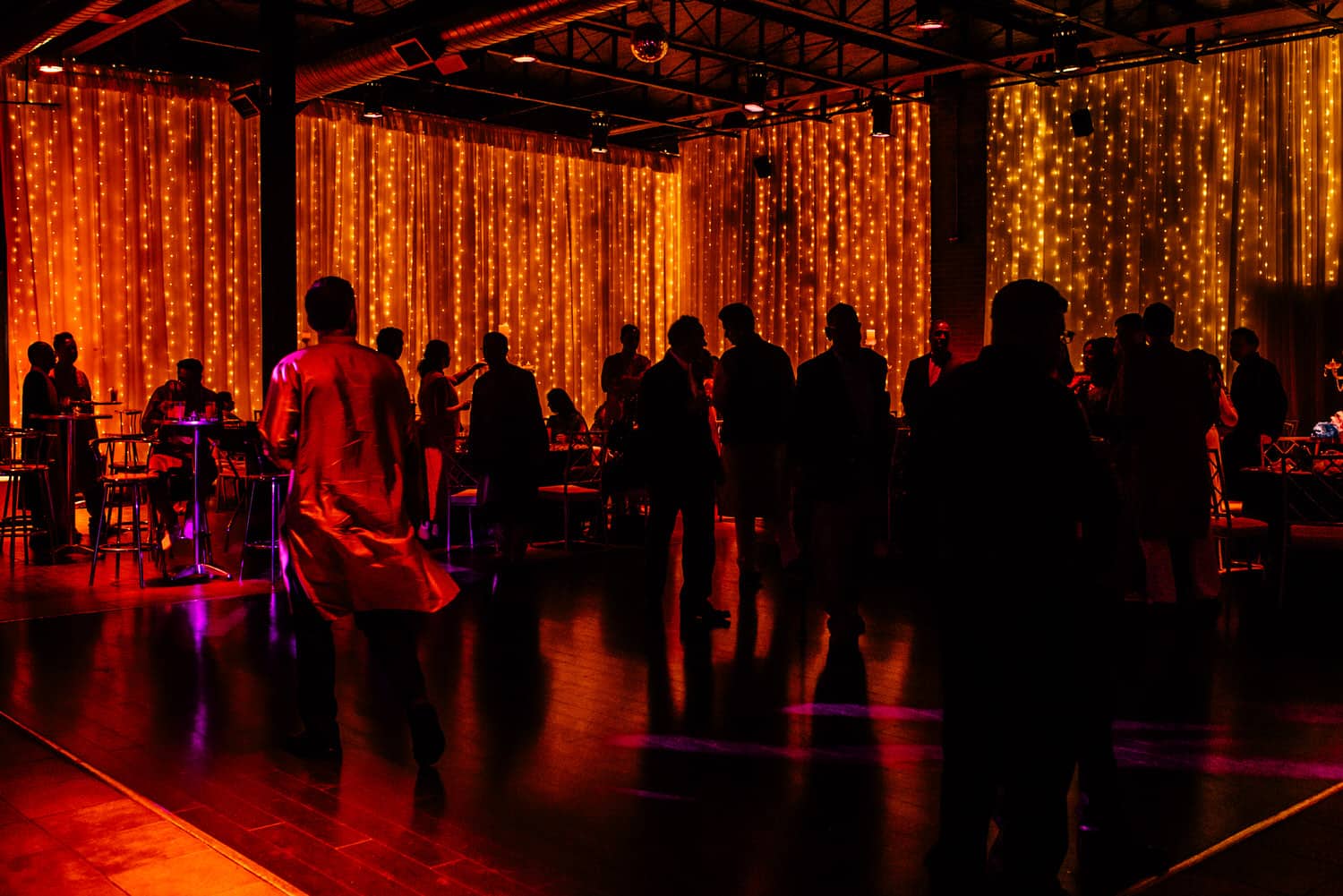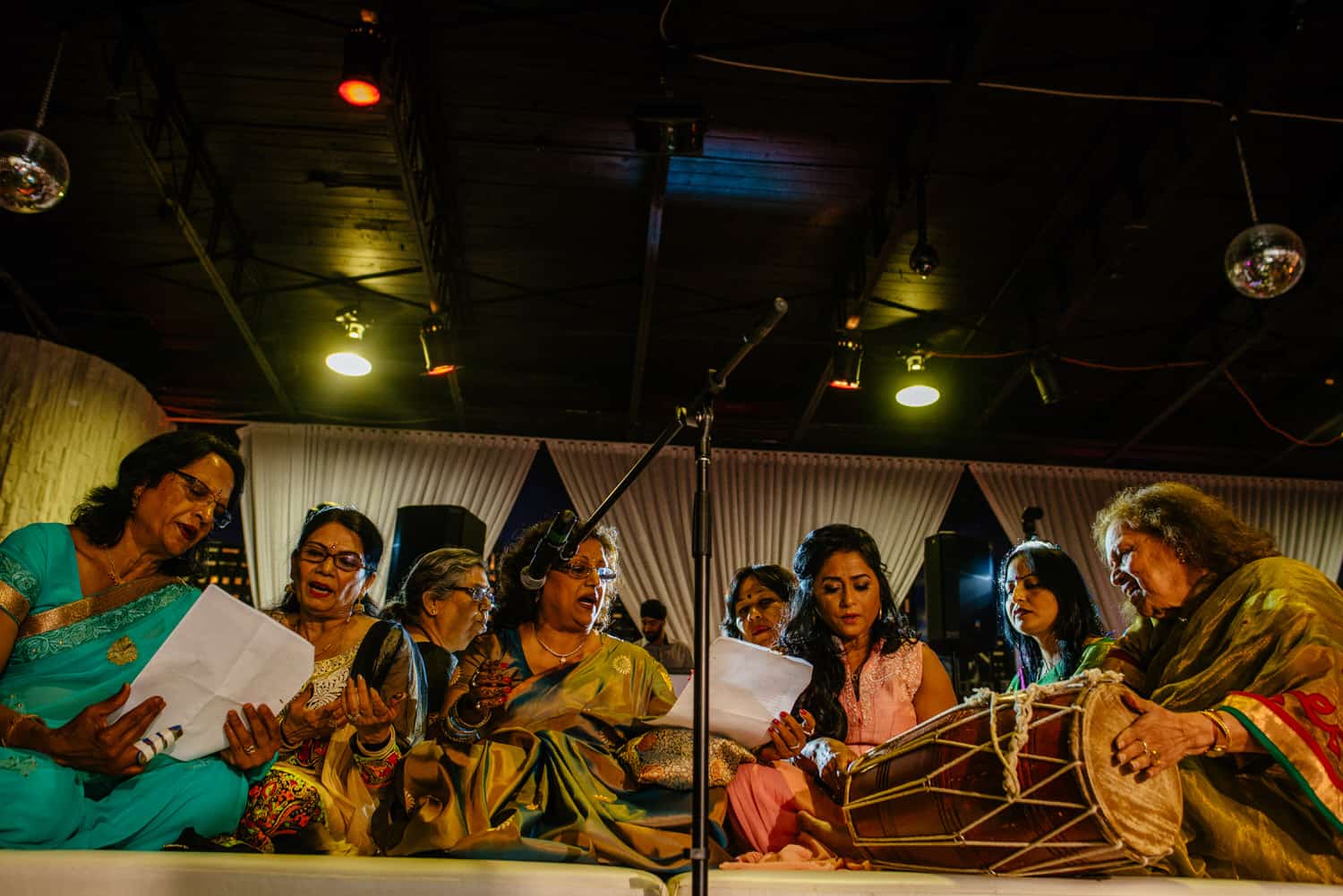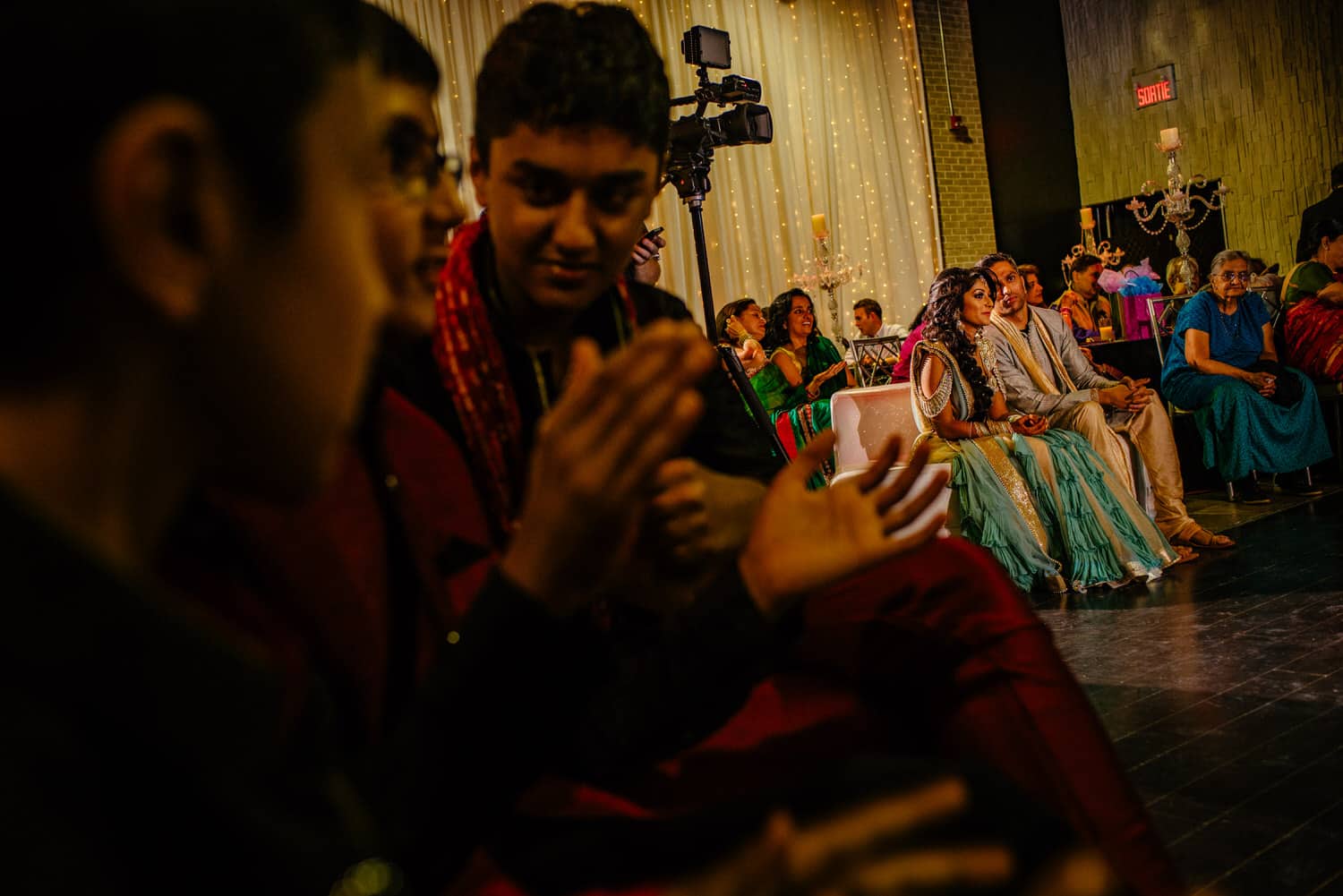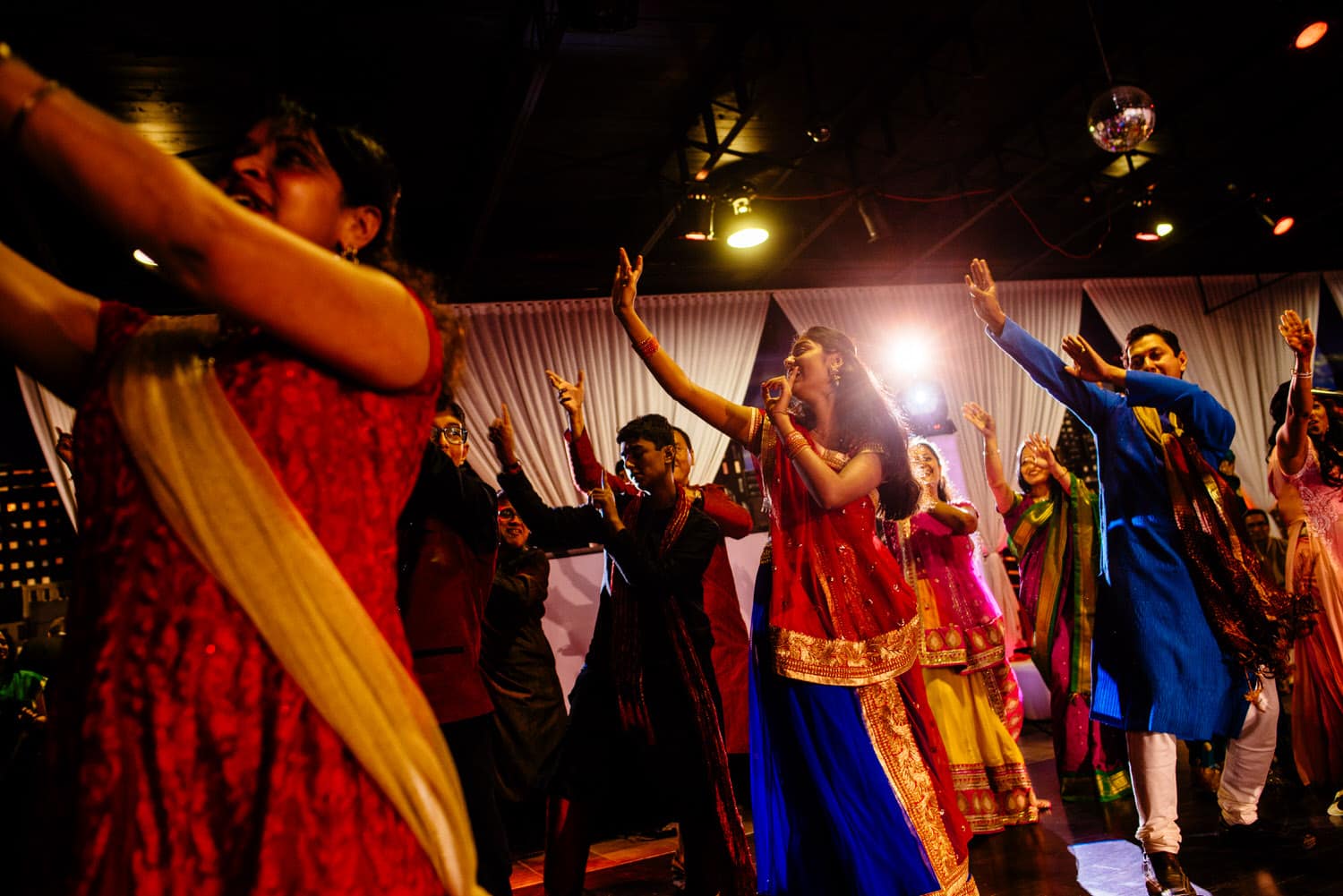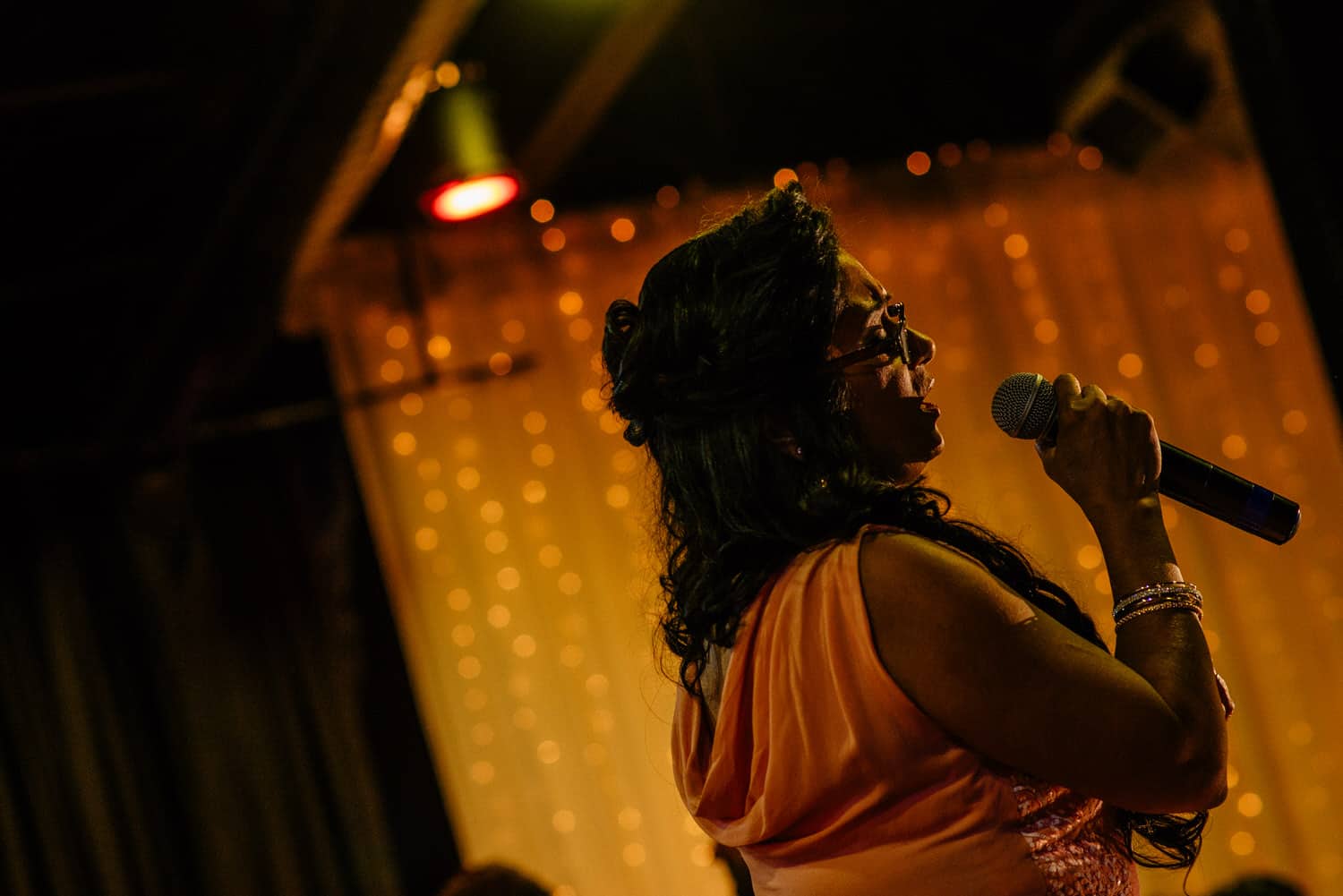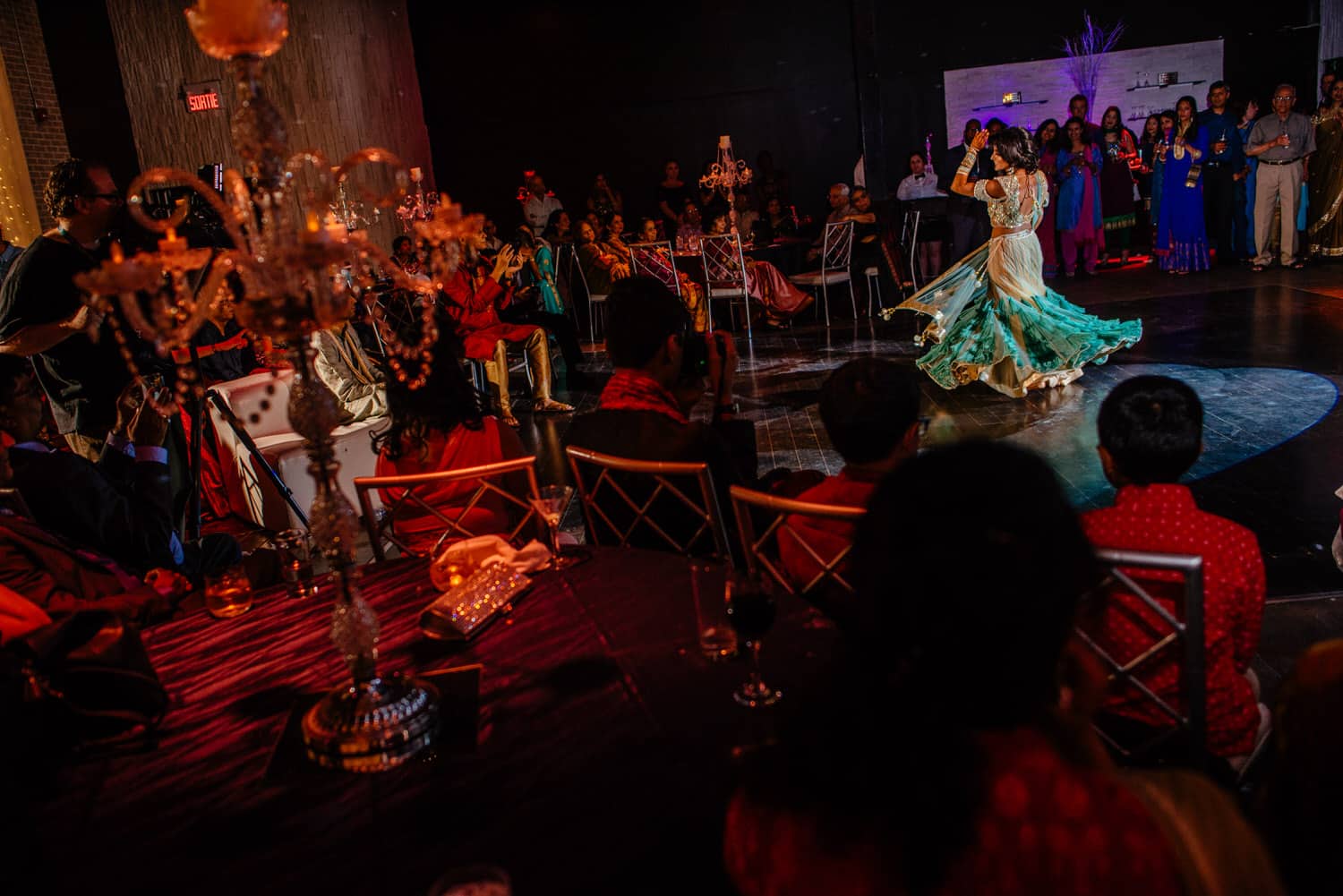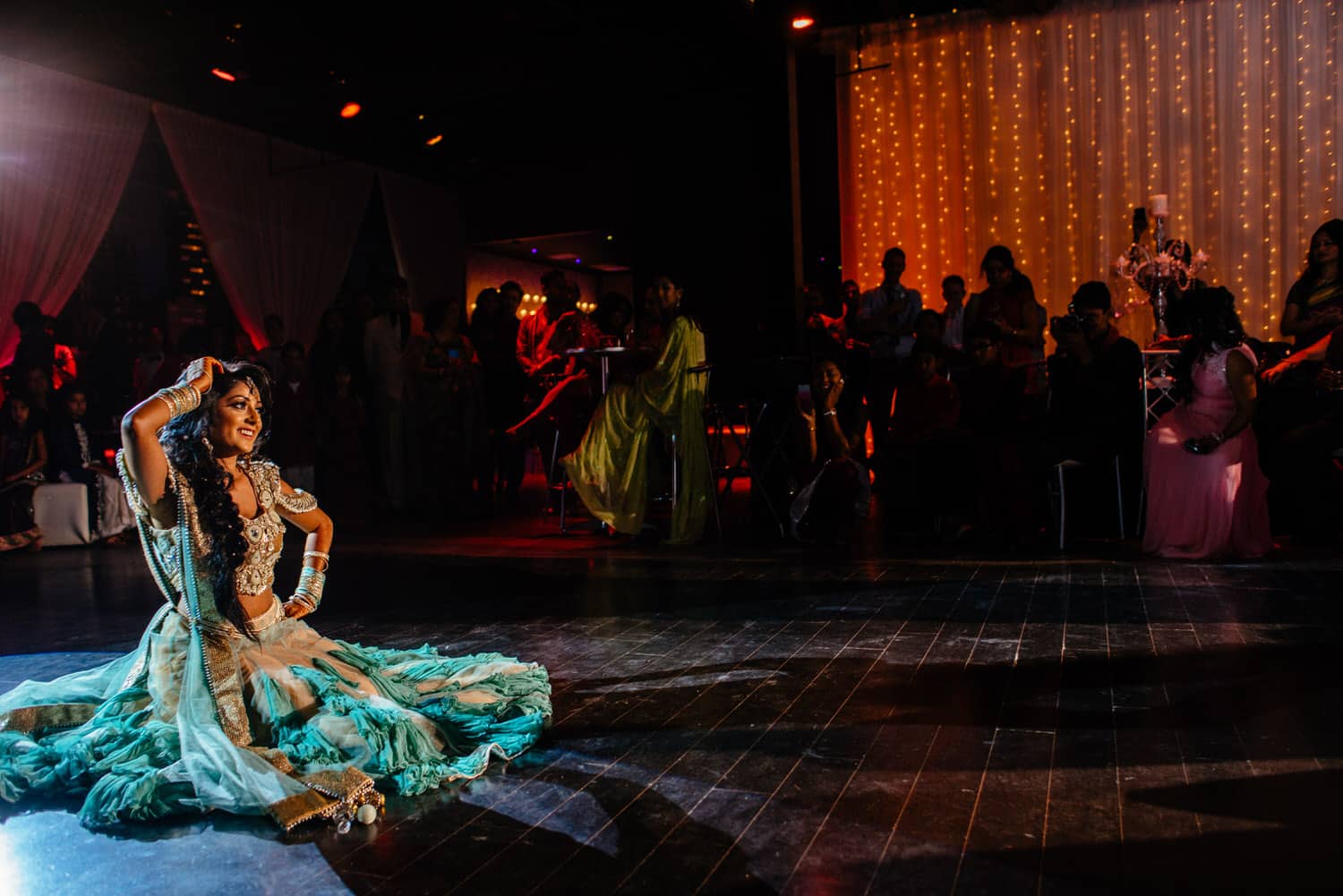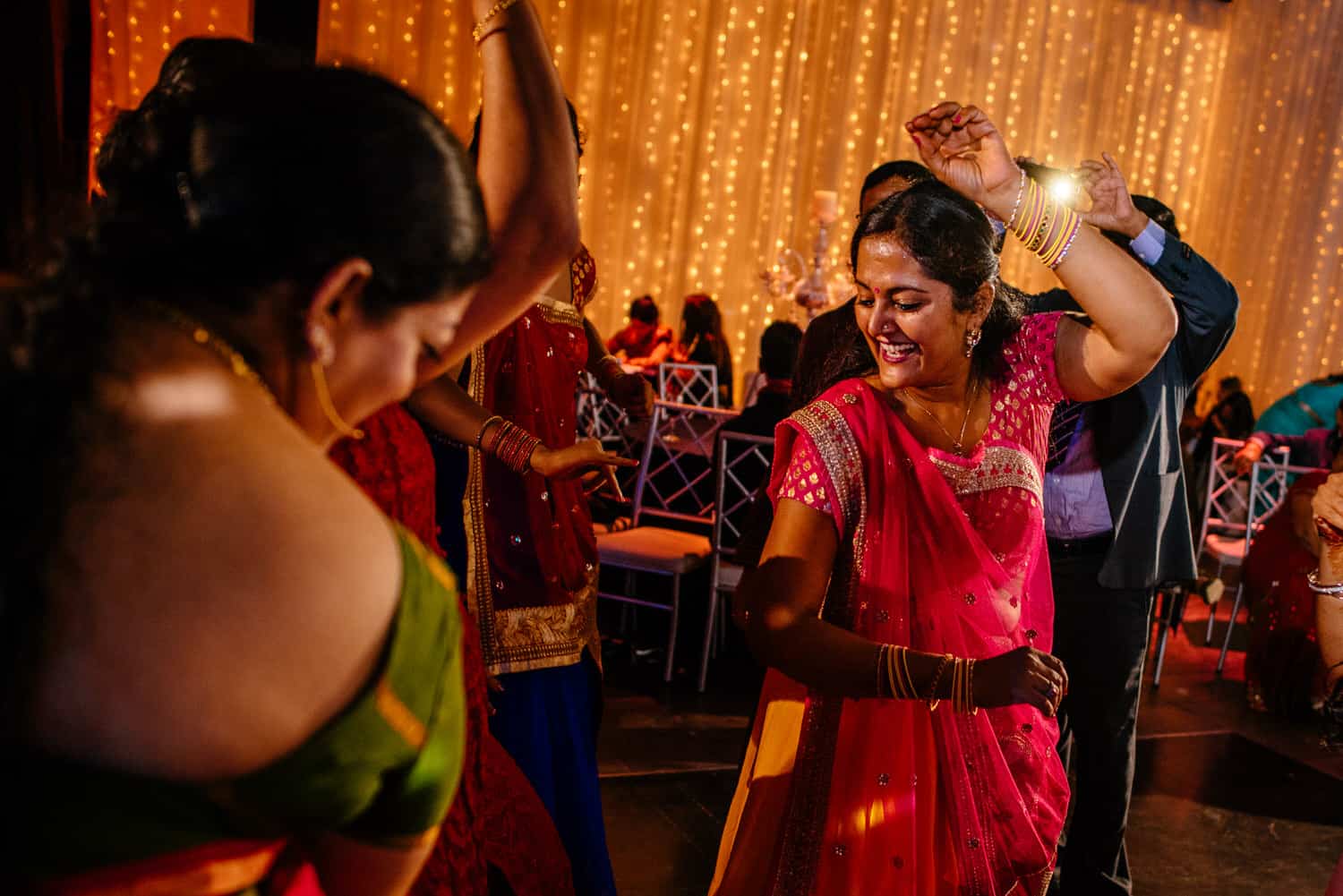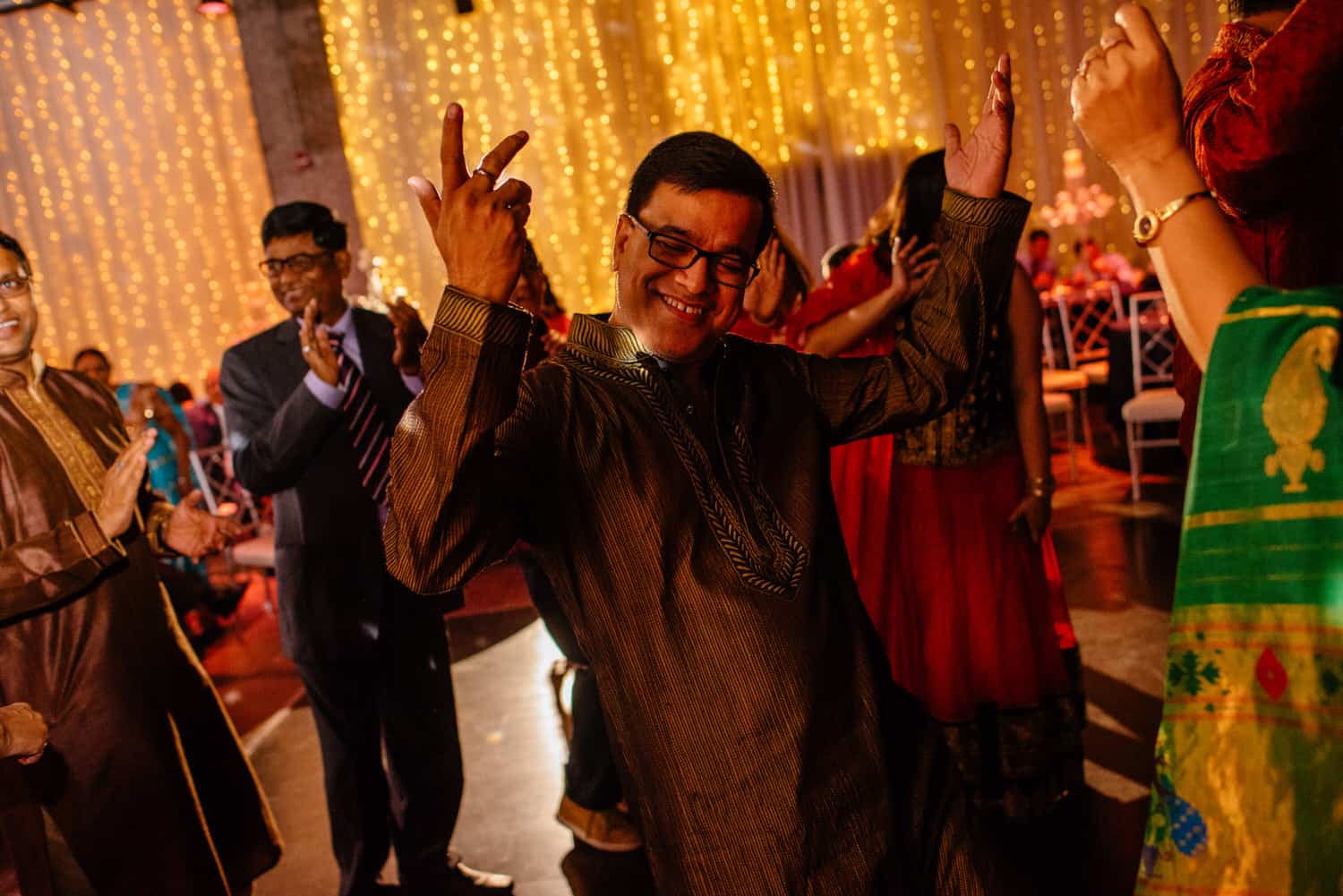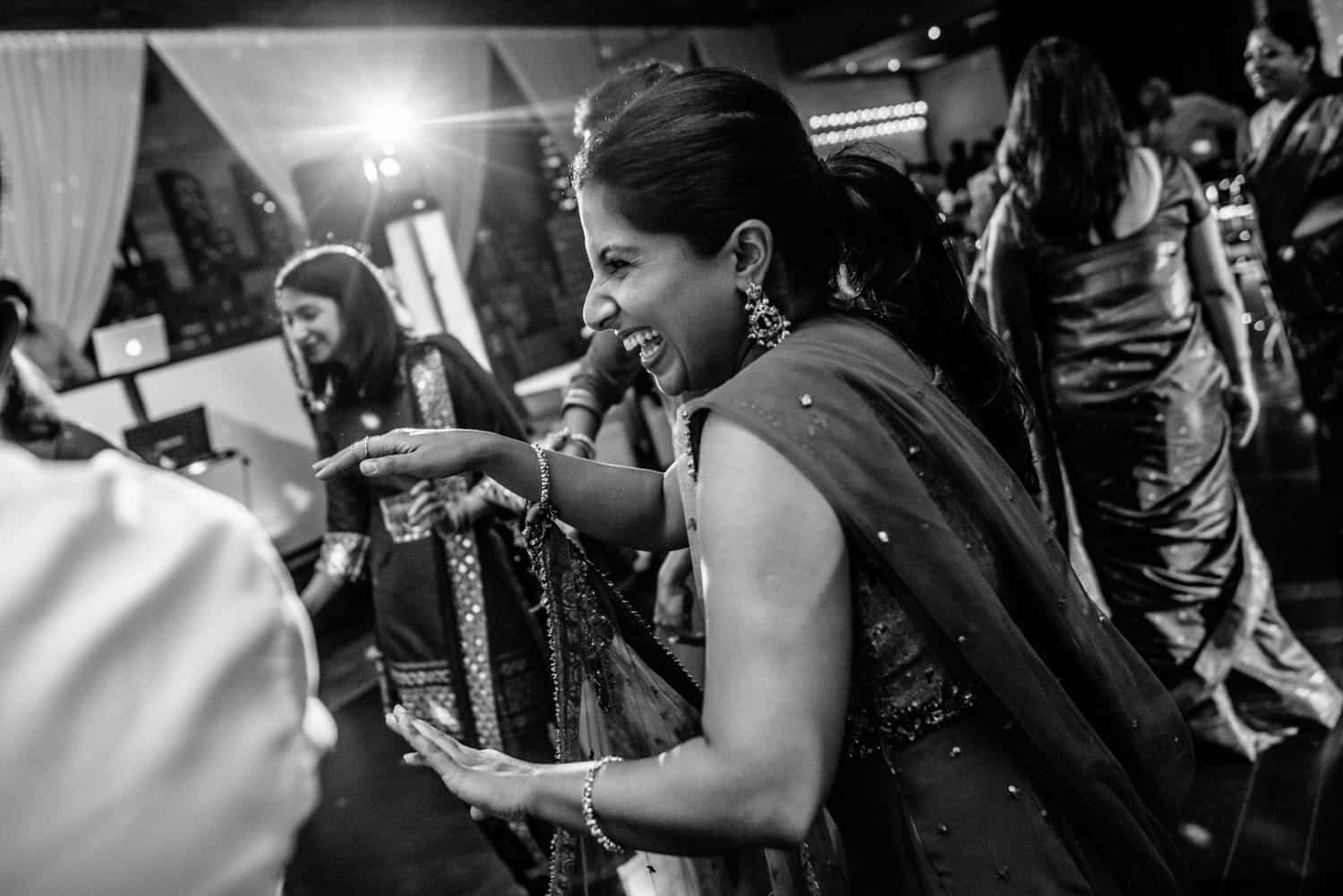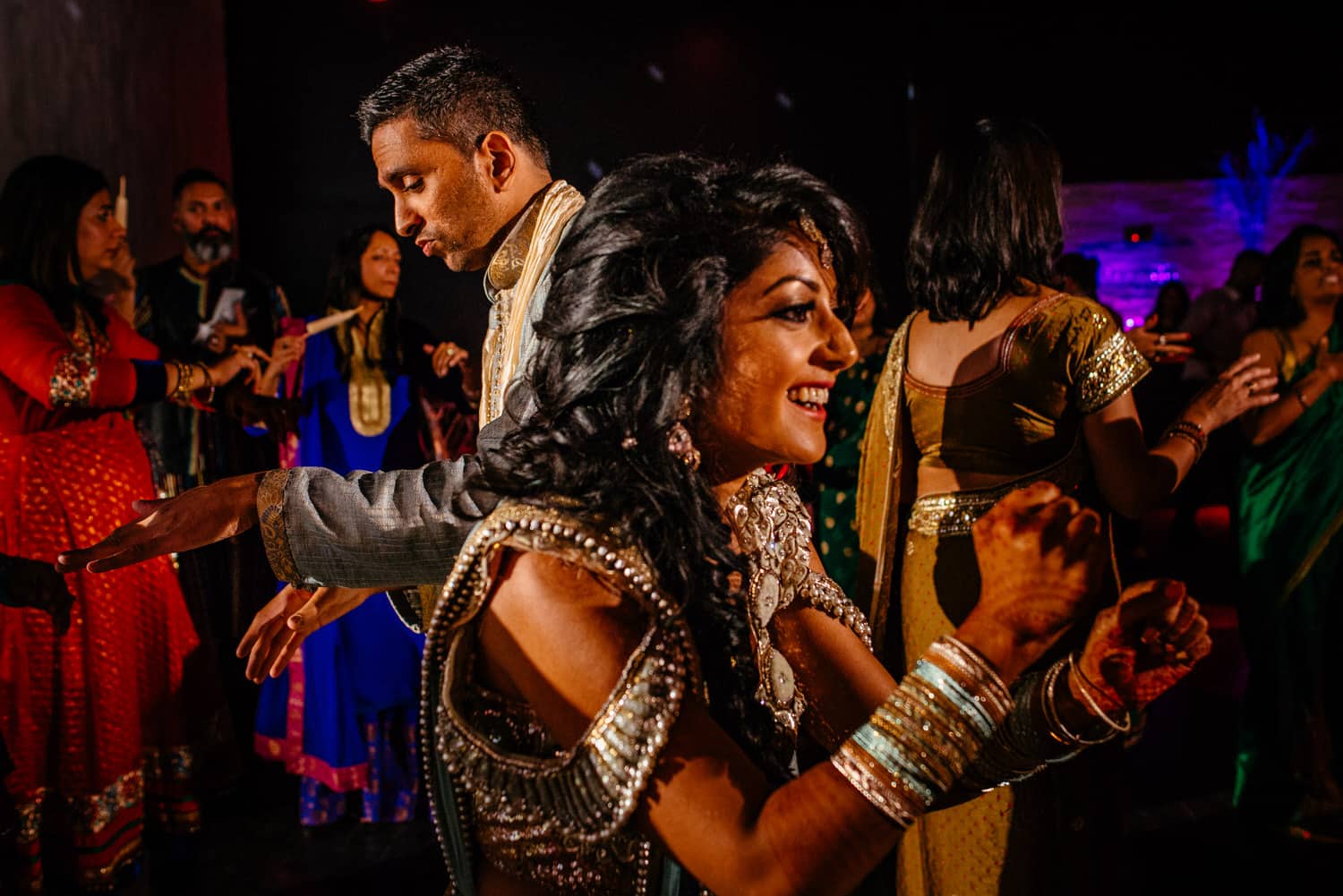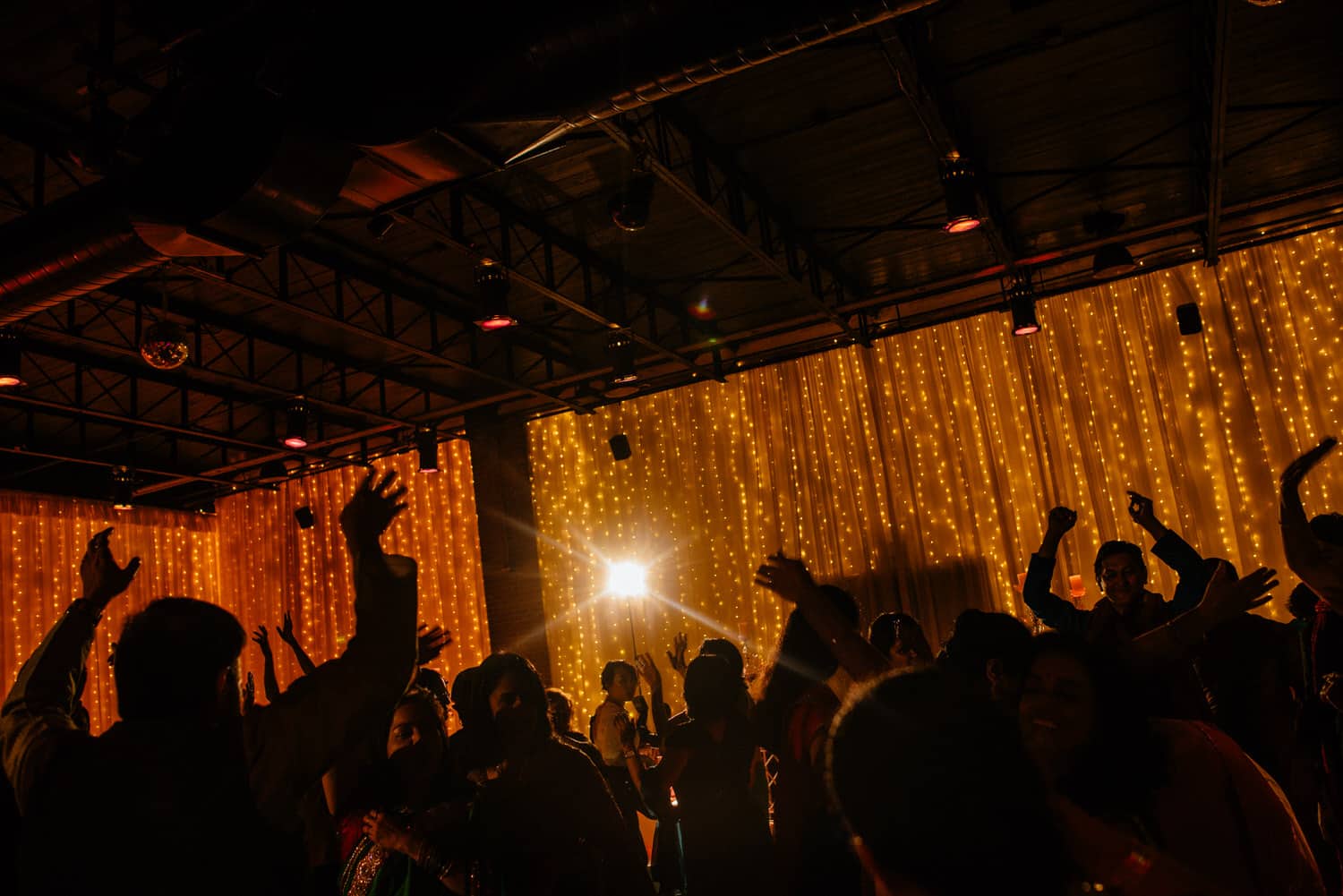 The Haldi ceremony was a daytime event held at Neha's family home. The application of turmeric paste is said to ward off of any evils from the new couple, sending them into their new future with the blessings of health, happiness and family.